---
In 2020 approximately 815 thousand Polish nationals were living in the United Kingdom, the most of any European Union member state. Additionally, there were 404 thousand Romanians, 311 thousand Italians, 271 thousand Portuguese, 185 thousand Spanish, 164 thousand French, and so on… 3.7 million EU nationals were living in the UK in 2020. Almost 10 million people in the UK were born abroad. That is 14% or 1 in 7. In London, it is a staggering 37% or more than 1 in 3. From those 3.7 million EU and almost 10 million in total, there is NOT ONE leading or supporting Non-Native-English-Speaking Actors on British TV or British Film. Even though Britain produced a lot of stories from Europe and beyond where the lead and supporting foreign characters were played by British actors with caricature accents.
The whole "Diversity" is a big Bullshit, a kiss-ass move, just to tick a box and make Black, Asian people happy, hire some black actors here, some Asians over here, add some gay and lesbian here, we're set… As long as they're born in the UK/Ireland and have that British accent. When was the last time you saw an African or Asian-born and raised Actor in a leading role in British TV/Film?
There is no such thing as Diversity. There were Black and Asian actors in leading roles for decades and not only that, but they were also winning Oscars! But only just now there's more because of streaming services, Netflix, Amazon, Hulu, etc… More content, more people to please. They're pushed for PR purposes, to be the "everything is now fine" cover poster, it's just like Justin Bieber and his friends.
---
"We are white and that is the problem"
---
The Big Issue
Seems as if we are not that important. We are white and that is the problem. We won't have European public push for us because, when British productions are shown in any European country they're all dubbed or with subtitles.
An ordinally European viewer who doesn't speak English doesn't care about the accents. They don't hear it. They don't notice the difference. They don't see the lack of accent diversity.
The other big problem is. An ordinary foreign viewer loves to see some big names trying to speak their language or portraying people from their country. That is the unfortunate truth when it comes to Big A-Listers. However, when it comes to British series about London Life and there are no regular European characters in supporting roles, there is something not right. Raise a hand if you have come across at least one Polish person in London! Londoners know at least one.
I once asked a Casting Director about the lack of White European Non-Native-English-Speaking Diversity and he started mentioning some American Productions like Netflix's "The Witcher", which is based on a novel by Polish writer Andrzej Sapkowski with Henry Cavill, a British actor in the leading role and some foreign actors here and there just to tick that "diversity" box and only one Polish actor in 2 episodes to shut us up… In a series based on a novel written by a Polish author, they also love to mention "Vikings" a historical fantasy drama created for the History channel of Canada. Filmed in Ireland, non-British production. Do you see the excuses? The problem?
The commercialized Diversity only includes minorities such as UK Blacks, UK Asians, UK Indians, UK Gays, UK Lesbians, UK Trans, UK, etc. No support for accents. No support for White Europeans Non-Native-English-Speaking because… We're white, the easiest target to discriminate. Because we're white, we can not complain. Because we're white privilege, we can not speak out. Because we're white, the Brits will just laugh and take a piss. After all, there are so many white actors on British Screens… British.
I would love to use that Diversity Pass, being: Short Actor (Diversity ✓), Gay Actor (Diversity ✓), Eastern European Actor (Diversity ✓)… But, unfortunately, I am not British enough to play European.
---
"Why don't you go back to Poland and try acting there?"
---
Random story but, related to British Casting Directors not having a clue about actors who speak 2 languages: I once went for an audition to play a Polish cab driver, there were 3 pages of dialogue in English, I did it, straight after (without any prior warning) the Casting Director asked me "can you read this now in Polish"
A 3-page dialogue without any time to translate as if he thought foreigners have google translators installed in their heads and just like that can translate 3 pages script. I barely did one page and told him I don't want to want to continue. Later that day I emailed him and told him what he requested was impossible and unprofessional. Just because someone is a Casting Director doesn't mean they know what they're doing, especially when they speak only one language, sorry CDs reading this, the snowflakes will get offended and put me on the black list but then again I'm Polish, I'm already on it.
Another funny story. In 2013 I was cast in a one-liner role in Sky Living sitcom "The Spa" and was asked by a producer to go see Chris Geere in his trailer, a white British actor who played a Polish character Bolek (no one in Poland is named Bolek – it's a name from kids cartoon "Bolek & Lolek", they might have as well named him Micky after that mouse) and help him pronounce "jajecznica" (Polish for scrambled eggs). That moment was a shot at my hopes and dreams.
So many times when doing workshops with Casting Directors they would ask me "Why don't you go back to Poland and try acting there?"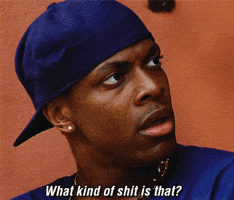 ---
"What if British actors went to Poland and tried acting?"
---
I doubt they would say that if I was a Black actor from Africa "Why don't you go back to Africa and do acting there?"… So easy because we're white. We might share the same skin color but we are not the same. We have stories to tell and our stories should be told with our accents not fake accents from British actors, if there weren't as many immigrants in the UK, that's a different story. Yeah yeah, I know what you will say now "Isn't that what actors are supposed to do?" YES! Of course but, why don't they give British characters to European actors? At least a couple of scenes where they can demonstrate their talent and abilities to do British accents? I know a few Polish actors with great British accents who lived here for 17-20 years, Maja Bloom for example a multilingual Polish/British actress who plays Carrow in "Fantastic Beasts" films and never get any offers to even audition for bigger roles. How's that fair? This is discrimination. Discriminating accents because of the color of our skins.
Others might say "What if British actors went to Poland and tried acting?". The dumbest response I've seen on social media from British up-and-coming "Actors". First of all, when did you ever hear anyone saying "I'm going to Poland to be an Actor?". Second of all, if you speak Polish as well as we speak English, TRUST ME, you will be MOST wanted! So, learn that Polish, pack your bag, and you might get regular roles on Polish TV and Polish Films.
---
I don't want this to come across as "I think I'm an amazing actor and they're all racists". I know for a fact I am not the best out there, far from it but, people like me don't get a chance to improve, we don't get called in for auditions for supporting roles where we can do our best when given more than one word or one line with no story. When that Eastern European supporting character is written, especially when they have to speak some words in a foreign language that part gets immediately offered to British actors like in BBC's Killing Eve where a British actress Jodie Comer plays Russian or HBO's Chernobyl full of Brits playing Ukrainians/Russians, Anna Karenina with Keira Knightley and Jude Law playing Russians, the list goes on. There are many great foreign actors out there in London who never get the opportunities to fail, be bad, and learn from auditions to succeed.
Let's try to figure out who is to blame for the discrimination in the British film/TV industry.
We have Agents:
I went on IMDb and picked the top 10 British Talent Agencies (ranked on IMDb) to see how many non-Native-English-speaking actors they represent, including all races, especially Polish, as they're the majority of immigrants (815k) in the UK with not one representation on British TV. I spent several hours going through every 5951 clients in total.
*Some of their clients did not have a place of birth and the total number of clients represented by ITG, UA, CBG, and TAP list ALL clients (actors, writers, directors etc. so the number is approximate but Polish accurate:
| | | | |
| --- | --- | --- | --- |
| Agency | Clients | non-Native-English-Actors | Polish |
| Independent Talent Group | 1762 | 45 | 1 |
| United Agents | 1554 | 17 | 1 |
| Curtis Brown Group | 1104 | 27 | 0 |
| The Artists Partnership | 470 | 31 | 0 |
| Hamilton Hodell | 208 | 11 | 0 |
| DBA | 214 | 173 | 2 |
| Artist Rights Group | 77 | 0 | 0 |
| Identity Agency Group | 169 | 8 | 2 |
| Tavistock Wood Management | 123 | 40 | 1 |
| Conway van Gelder Grant | 270 | 28 | 0 |
Artist Rights Group wins for being the most discriminatory agency and DBA for being the most international. I contacted ARG in hopes they would explain the reasons why however, I of course did not get any response.
All those 10 agencies have 5951 Clients combined and only 7 Polish actors represented while there are 815 thousand Poles in the UK. Do you see the problem yet? French are the most represented non-Native-English-Actors followed by Norwegian and Germans.
Looking at the list of foreign actors represented by those agencies, I've noticed that most of them are based outside the UK. Debbie McWilliams, a Casting Director for James Bond once said that she has to travel around Europe when casting new 007 movies because there are not enough foreign actors in the UK, which doesn't make sense. Maybe if British Agencies started signing more London-based foreign actors, there would be more to chose from? Maybe if more big talent agencies in the UK had more London-based international actors they would work harder to get them seen? Agencies like Independent, United Agents, or Curtis Brown have writers, producers, and directors, an easy way to recommend an international talent they represent in London to them. Or maybe, all 10's of 1000's of us non-English-Speaking Actors in the UK are so terrible at acting?
---
But, can we blame the Agencies?
There are only so many actors they can represent without Producers wanting European actors, without writers writing European characters, without Directors demanding European actors, without Commissioners seeking diverse European cast.
These are only my thoughts so, I went on my facebook group for London Actors and made a post:
And then once in a while the Britain First White Privilege pops out:
And unfortunately there are many Simons in British Film/TV.
And it might get worse
---
The UK was in European Union since 1973, for almost 50 years, they did not give any opportunities to non-UK-born actors. With Brexit, they will have more reasons not to hire European actors. More years will pass, the fewer Europeans will come to the UK. Since 2017 over 200 thousand Polish people have left the UK, that's Polish only, excluding either Europeans. Those who will stay and start a family here their kids will be British. More reasons not to cast foreigners, more reasons to discriminate.
With no foreign actors in leading or supporting roles on British TV. With no foreign role models, with no foreigners the British public can admire just like they do the Italian Chef Gino D'Acampo, more years will pass, more anti-foreigners the country will become. I mean, it is not the most welcoming now after Brexit, imagine in 10 years.
"You should create your own work".
Heard this a million times. Ok, I go create my own work, and what? Who will look at it without having that important representation? When most production companies don't accept unsocialized material? For the work you create to be seen, you need a big agency that has contacts. Any other little agency doesn't have that power.
Even if a miracle happens and someone will like what I did, I don't have the name in the UK for people to care to watch. Lukas DiWho? Who will put money on me? Many are doing that and yes, they make it. Just like Michaela Coel with "Chewing Gum" and "I Will Destroy You" both amazing shows but, guess what. Michaela like so many who got that lucky break was British. Prove me wrong, I'll wait.
I don't want to seek excuses and once again I am not saying I AM AMAZING, I SHOULD BE ON BRITISH TV, no. I might be shit talentless, delusional, wannabe actor, which might be the reason why I don't get seen but then, how do they know I'm shit if they don't allow me to prove it? And I also don't think all immigrant actors in the UK are talentless. The reality is no matter how hard we try, and how much effort we put it is all useless when the industry just doesn't open to door and let us in.
---
The Hope
---
I would really like to end this on a positive note but, it is hard. Maybe there will come a time when more actors will speak out but, who? When we don't have the opportunity to become someone people can hear? When they shut doors at our faces, when they cut the robes and let us fall just so, we don't reach that high level where people can hear us. At least we had Maria Bakalova talking about the lack of Diversity of Eastern Europeans when she was nominated for Oscar in 2021 for her supporting role in "BORAT 2", baby steps!
"I dedicate every single award to all the Eastern European actors who can recognize themselves in me because we're from this region that hasn't been recognized much in western cinema. That's what I'm fighting for."
---
There are also foreign actors in the UK working with Equity and in 2020 launched an official Non-UK-Born Artists Network that will represent the interests of its thousands of foreign-born members, expand the equality debate and work towards a culture shift in the industry and society as a whole.
Maybe Netflix will demand more accent diversity? Who knows, only time will show but until British Productions let us in, we'll continue stealing those plumber jobs I guess, sorry.
P.S. I am NOT calling British Public racists! It's the British Film/TV industry that has issues.
---
If you don't see the problem, you're part of the problem.
---
Enjoyed reading? Share!